You are here
Surface Water Update | Spring/Autumn 2017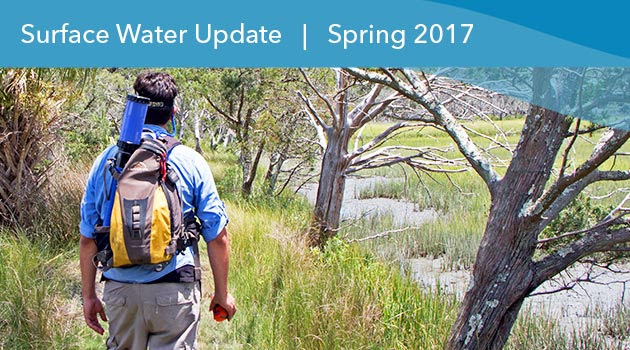 Sharing in your passion for the world of water.
Thank you for your ongoing commitment to the environment and welcome to our latest Surface Water update. In this edition we have some exciting new product developments, improved ways of taking measurements, free training, and more!
>>As always, we have a water expert near you. Contact us anytime!
 

Intro to GPS Positioning

for RiverSurveyor Measurements.
Check out this video to learn how SonTek is improving the measurement process, efficiency and accuracy over traditional methods. And grab the technical paper while you watch!

 
 

UAV Surveying Webinar

Take aerial mapping to the next level by watching our NEXUS 800, UAV technology webinar. Learn how our latest multi-sensor device, powered by HYPACK, can lift your monitoring program off the ground!

 
 

ProDSS Online Training

You're invited to our FREE training! Whether you just opened the box or you've been using the ProDSS for a few years, we guarantee you'll learn something new from our ProDSS experts. Register today!

 
 

New Product: EXO3

The right sonde at the right price!
Combining affordability and flexibility, EXO3 is a welcome addition to the EXO Sonde family. Check out the specification sheet for more details on this best-in-class sonde!

 
 

Water Blogged

For the love of all things water.
Browse our blog, and stay informed about all the ways Xylem is leading the way in 'Solving Water'. From real world applications, to technical notes - we've got something for you!